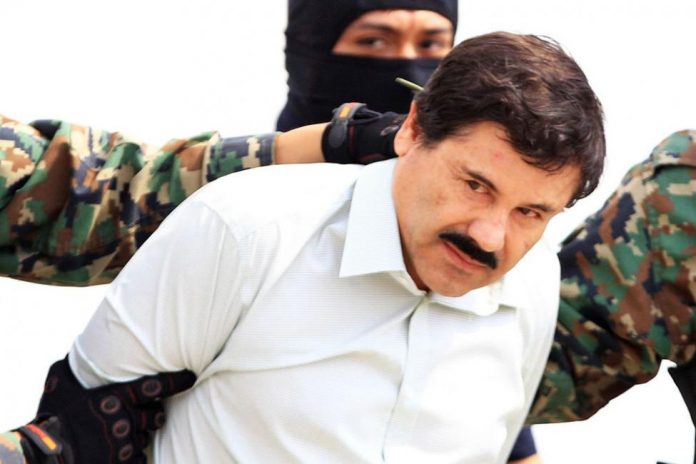 Mexican drug lord Joaquin "El Chapo" Guzman's trial in New York, USA has finally reached its verdict last February 13.
The court found the 61-year-old drug lord guilty of several charges filed against him including operation of a criminal enterprise, money laundering, and murder conspiracy. According to an article from Complex.com, El Chapo will be spending his life in prison.
According to the US Department of Justice, El Chapo is facing "a mandatory life sentence without the possibility of parole for leading a continuing criminal enterprise, and a sentence of up to life imprisonment on the seven remaining drug counts."
It took three months of trial before El Chapo was convicted to his heinous crimes. During the trial, the court went in depth about the details of all his illegal activities such as mass shipping drugs in the the US and large numbers of violent crimes he committed in Mexico.
El Chapo's conviction was made possible by investigative work from the DEA, the US Coast Guard, Homeland Security Investigations, the FBI, and prosecutors from El Paso, San Diego, Chicago, Miami, Washington, and New York.
Guzman was extradited to the United States in January 2107 after he was arrested for the third time. He pleaded not guilty in the 17 charges filed against him which were later proven through substantial evidences and statements from witnesses.
While on trial, several unknown facts about the notorious drug lord surfaced. The court was able to reveal that El Chapo once killed his cousin for missing work all while planning to direct a film about his life.
Court trials also revealed from witnesses' statements how the Mexican drug kingpin would take girls as young as 13 years old for him to drug and rape.
Following his conviction, El Chapo will be put under a high-security prison known as "Supermax."
SOURCE: Central