MANILA, PHILIPPINES – a city where the streets are filled with traffic jams during the day with the hustle and bustle of commuters and Jeepney drivers alike. During the late hours, you will find that some of these streets are used for drag racing and that the scene is transformed into an assembly of car enthusiasts ready to watch the event.
Although street racing is not legal in the Philippines, it is commonly used by some of the country's engine builders and car racers as a testing ground for their builds to compete with one another.
As the sport grows bigger and bigger; enthusiasts, builders and racers tend to increase their level of competitiveness. This is when their proving grounds are done in proper race tracks.
There are two race tracks available in the Philippines. The Clark International Speedway (CIS) located in Clark, Pampanga and the Batangas Racing Circuit (BRC) situated in Rosario, Batangas.
These race tracks hold the North and South Series of the National Drag Racing Championship as well as the Flat-Out Race Series (Circuit Racing). Both of these events are sanctioned by AAP Motorsports under the Automotive Association of the Philippines.
The rise of car racing and the convenience of modern technology, including the World Wide Web, brought about the birth of online forums such as HondaClub Philippines (HCP) which started in 2003. In this forum, you will find a cornucopia of information focusing on automotive—from car accessories to car maintenance.

We interviewed one of the members of HCP during its inaugural year, Mr. Ralph Fortes, who started as a car racer and now operates his own engine building shop called SRDmotorsports. In this interview, we hope to bring you the perspective of someone who has experience from within the scene.
SRDmotorsports can be found in Antipolo, Rizal. It is near Marcos Highway, one of the focal points of car meets and Friday night "tambays". Mr. Fortes welcomed us to his workshop to ask him some questions about his experiences and share some insights that our readers might find informative.
Question: So, what does SRD stand for?

SRD: [grinning] It just came from the handle that I've always used in online forums like HondaClub Philippines back in 2003. SRD stands for Sl@sh Research and Development.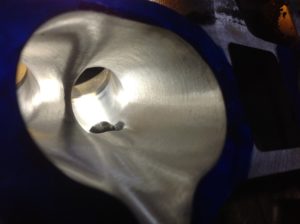 Question: Right now, you are an Engine Builder but you started as a car racer, right?

SRD: I was in college back in 2001 when the racing scene was booming because of the movie "The Fast and the Furious". During college, it was the only thing that I found interesting aside from playing billiards. My interest always revolved around the whole car—the engine, the transmission, so I was always tinkering with my car and learning more about it.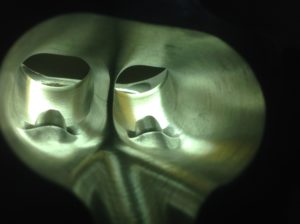 Question: What can you say about the car racing scene from 2001 until now?
SRD: Well, in 2001, we were experiencing a resurgence because we would hear from our uncles and their friends that they used to race in Greenhills—the old-school days, they say. The difference now is, well, much to our surprise, it has developed quite well.
A lot of guys now are using advanced components and state-of-the-art tuning. So, we, can no longer say that we are behind, technology-wise compared to other countries. We are quite behind when it comes to budgeting.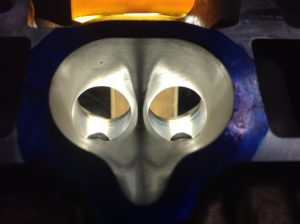 Question: When did you start building engines?
SRD: It was in 2008 when I started focusing more on what I'm doing, as far as engine goes, tuning and all that. It made me focus more on the engine builds and less on the racing. It gave me more time for the research and development of engines. Fast forward to today, you know, when it's your passion, you can never say that after 5 years you've learned so much. Now, 9 years later, you still feel like you have a lot to learn.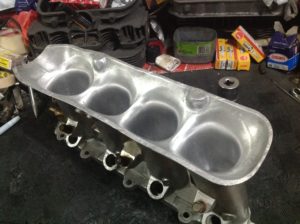 Question: What is car racing for you and how can other people get into it?
SRD: Like any form of sports, it involves a lot of discipline. The thing that I like most about it is that you cannot cheat your way into it. You can cheat yourself and win a few times but you will only go home knowing that you cheated. But when you want to race and you want to actually get better at it and start winning, you are tested among others who are pushing for the same thing.
"A lot of guys now are using advanced components and state-of-the-art tuning. So, we can no longer say that we are behind, technology-wise compared to other countries. We are quite behind when it comes to budgeting."
Question: So, would you say that it is some form of lifestyle?
SRD: The funny thing is that I've never looked at it as a lifestyle. Day in, day out, I can think about engines, think about new research and new ideas to implement on the engine. But I've never done the quote, unquote lifestyle thingy and parked at the gas stations and just chilled with friends. So, I'm not really sure which lifestyle is the actual lifestyle. [smiling]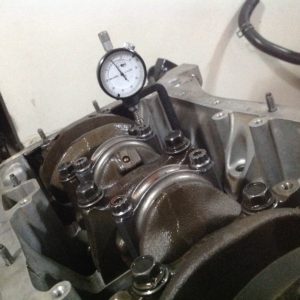 Question: What's your advice for people who want to get into the sport?

SRD: First and foremost, we'd always welcome new car enthusiasts because it helps the sport grow bigger. But, before anything, just ask yourself "how far into it are you?". Do you like it enough because of the engines, the racing or the crowd? If it's because of the crowd then it might not be sustainable because you are at the mercy of the crowd.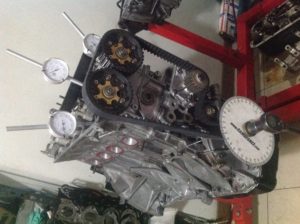 Car racing is definitely one of the most challenging sports that you can get into if you are all about pushing the boundaries of your abilities coupled with today's modern car technology. The car racing scene is open to those who are striving to maximize efficiency and push the envelope for faster cars and more powerful engines.